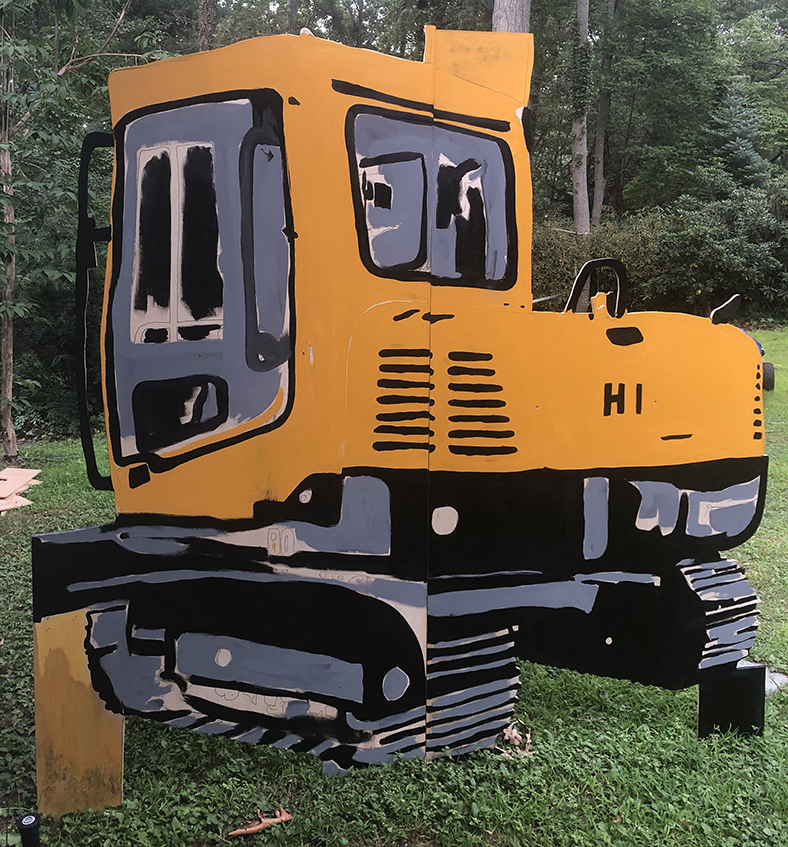 Hi Digger, 2021, on birch plywood, 6 x 8 ft

The Developer's Midnight Fantasy a community event that invites visitors to consider the fragility of nature through an imagined clear cutting of the Ashley Schiff Preserve. The staging asks participants to question their assumptions about the permanence of forests, and welcomes consideration of our connection with nature. The setting of The Developer's Midnight Fantasy is in the 26 acre Ashley Schiff Preserve at Stony Brook University. This forest contains a grove of old growth chestnut trees. The Developer's Midnight Fantasy will position life-sized cutouts of heavy-duty construction machinery in & around the forest next to the native trees & flora with orginal music performed by live musicans and live dance, poetry and neuroscience.

The project will visualize how nature can be transformed overnight into yet another development or carpark. With green open spaces being safer than urban environments Covid has made us recognize the importance of forests.

Ashley Schiff Preserve has no official protection. Its "Forever Wild" designation is in name only.

Legislation to designate the preserve a state park, has not yet been passed.

Video documentation, 2022
Fox dance, Video still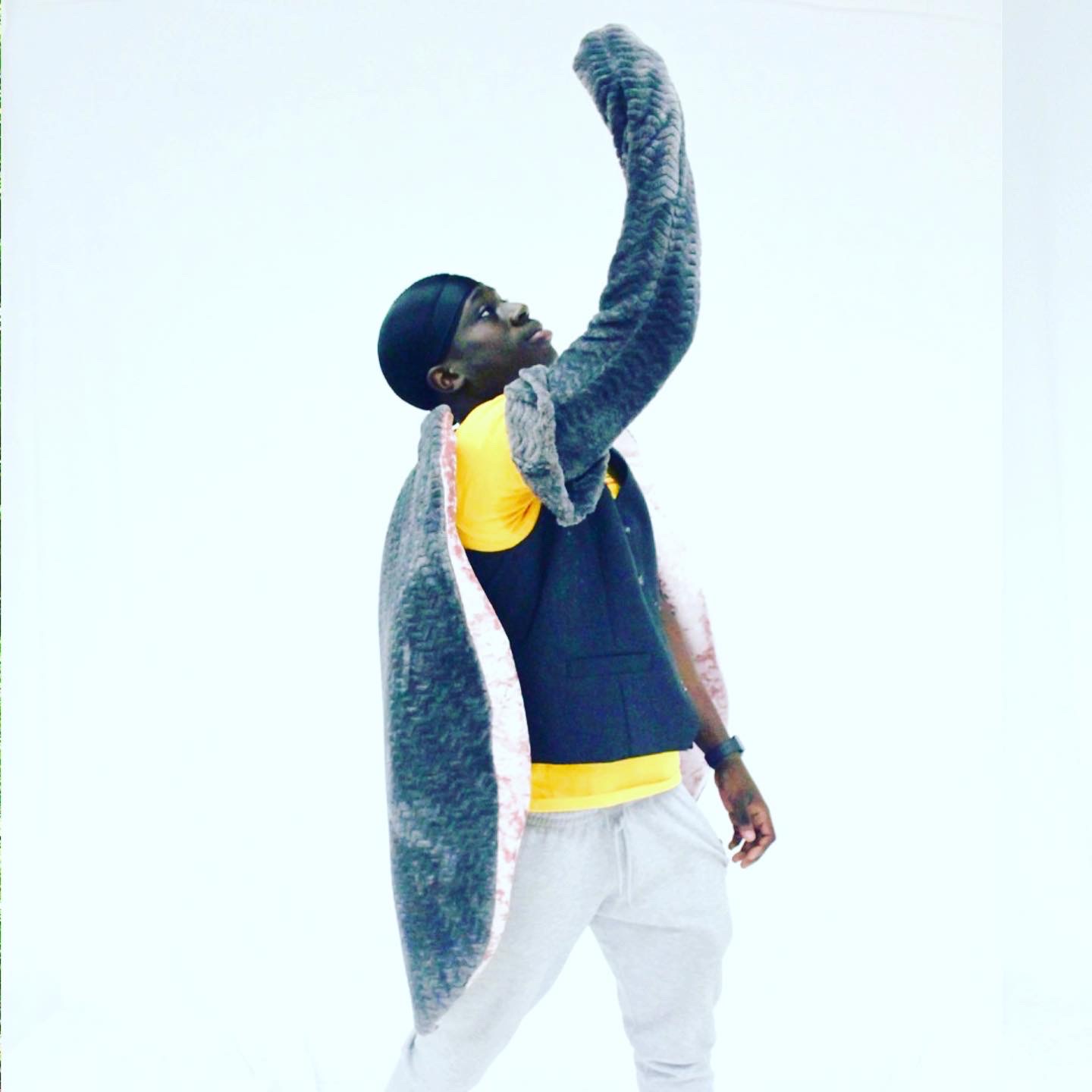 Costumes by Marta Baumiller, In studio Photographs by Cliff Baldwin

The animals dance, 2021


Community wall, Write a note to the president McInnis to make the Ashley Shift a forever forest, 2021


Puma, Video still
Goat & flute, Video still
Postcards with poems by Michelle Whittaker
Musicians play as animals dance, Video still
Rabbit + chipmonk, Video still 2021
Barking mad, 2021, House paint on bark, 9 x 12 inches
And snail, moth & bat, 2021, Plastic bags, netting, flagging tape on bark paper, 24 x 30 inches
Berried treasure, 2021, Holly berries, concrete & House paint, 4 x 10 inches



Mouse's tail, 2021
Ivy league, 2021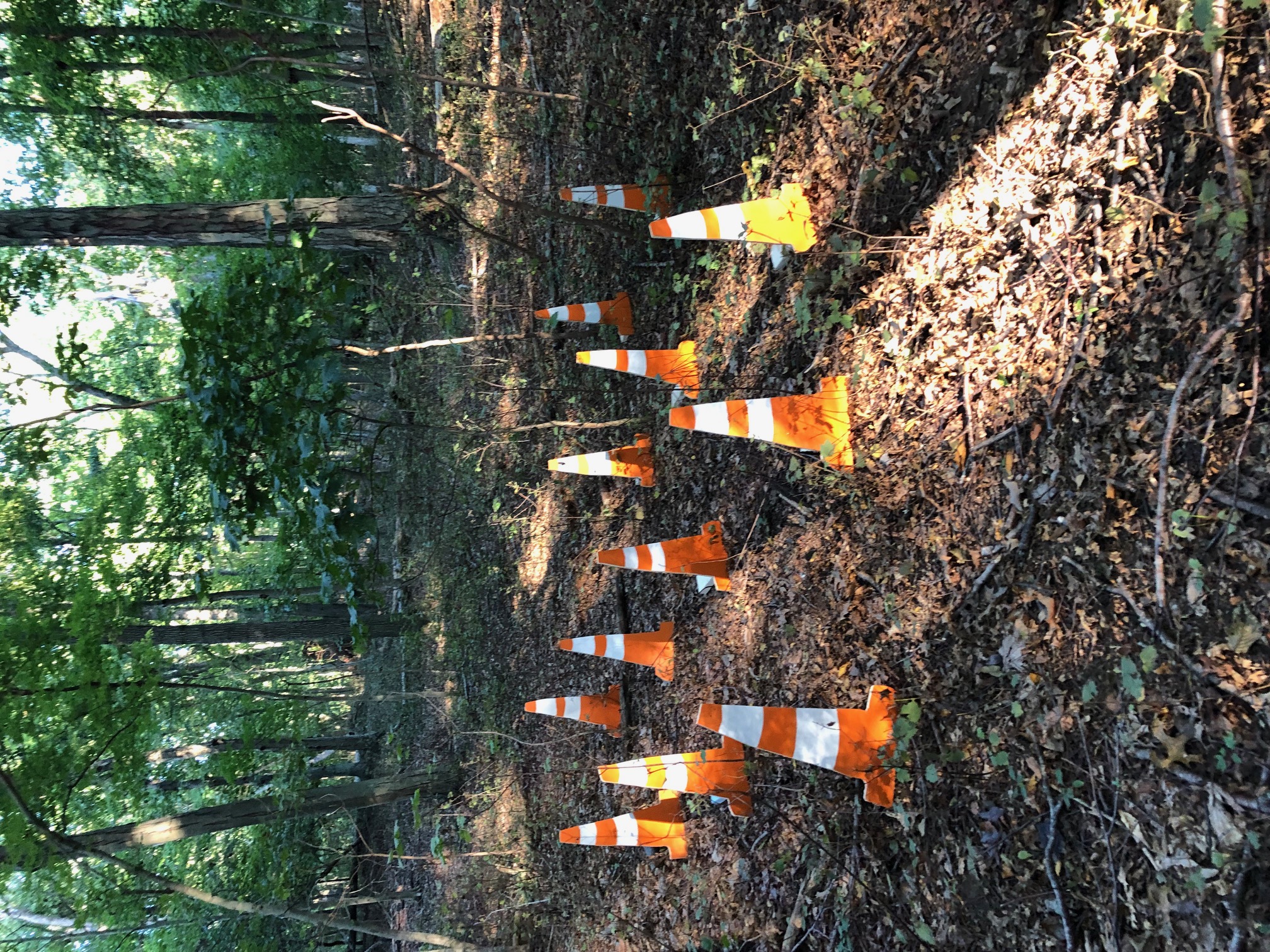 Cones in the sunlite forest, 2022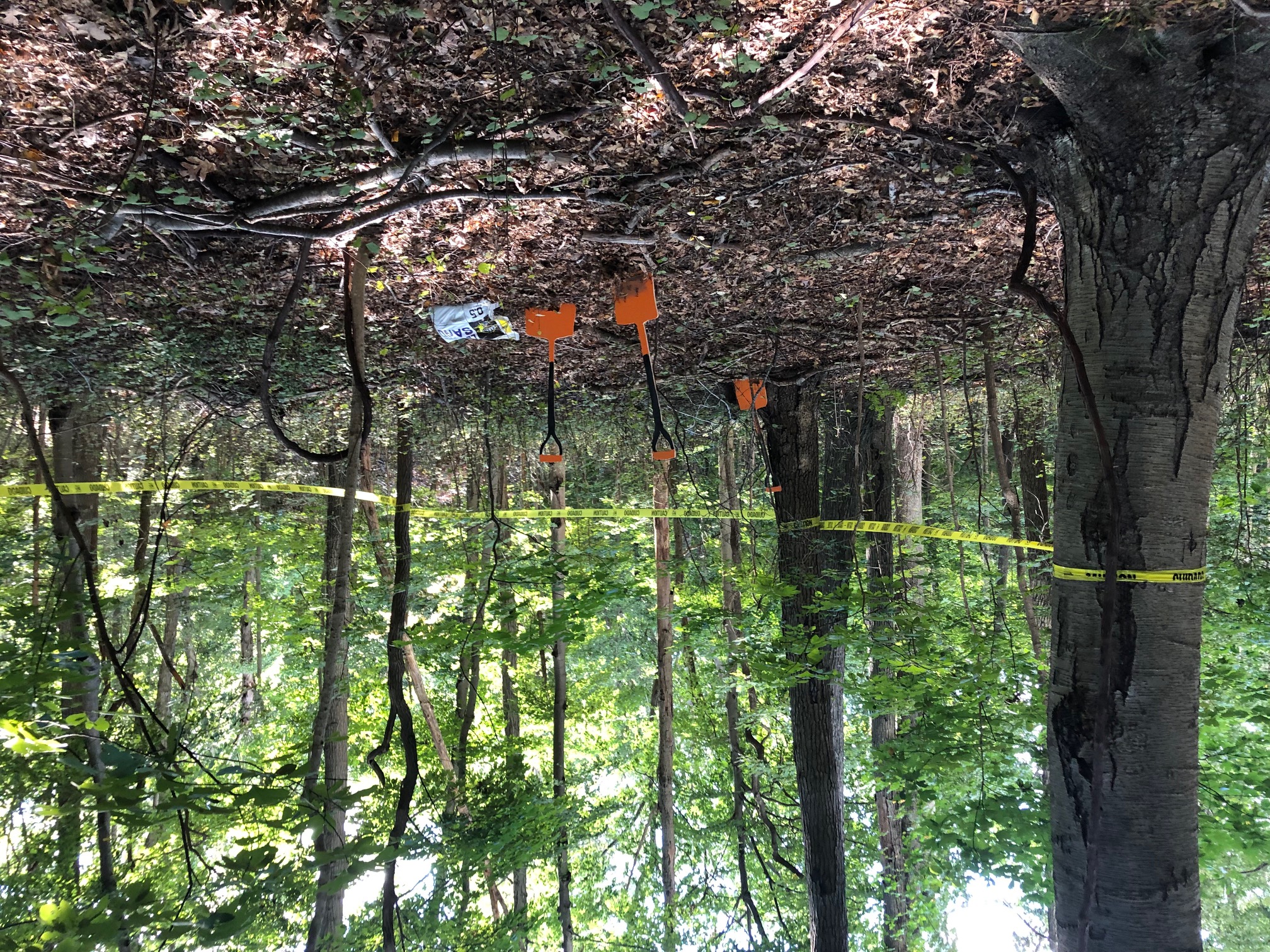 Shovels, 2021
© 2023 Annemarie Waugh. All rights reserved