CANvas Food Drive & installation
New York
Artworks
2021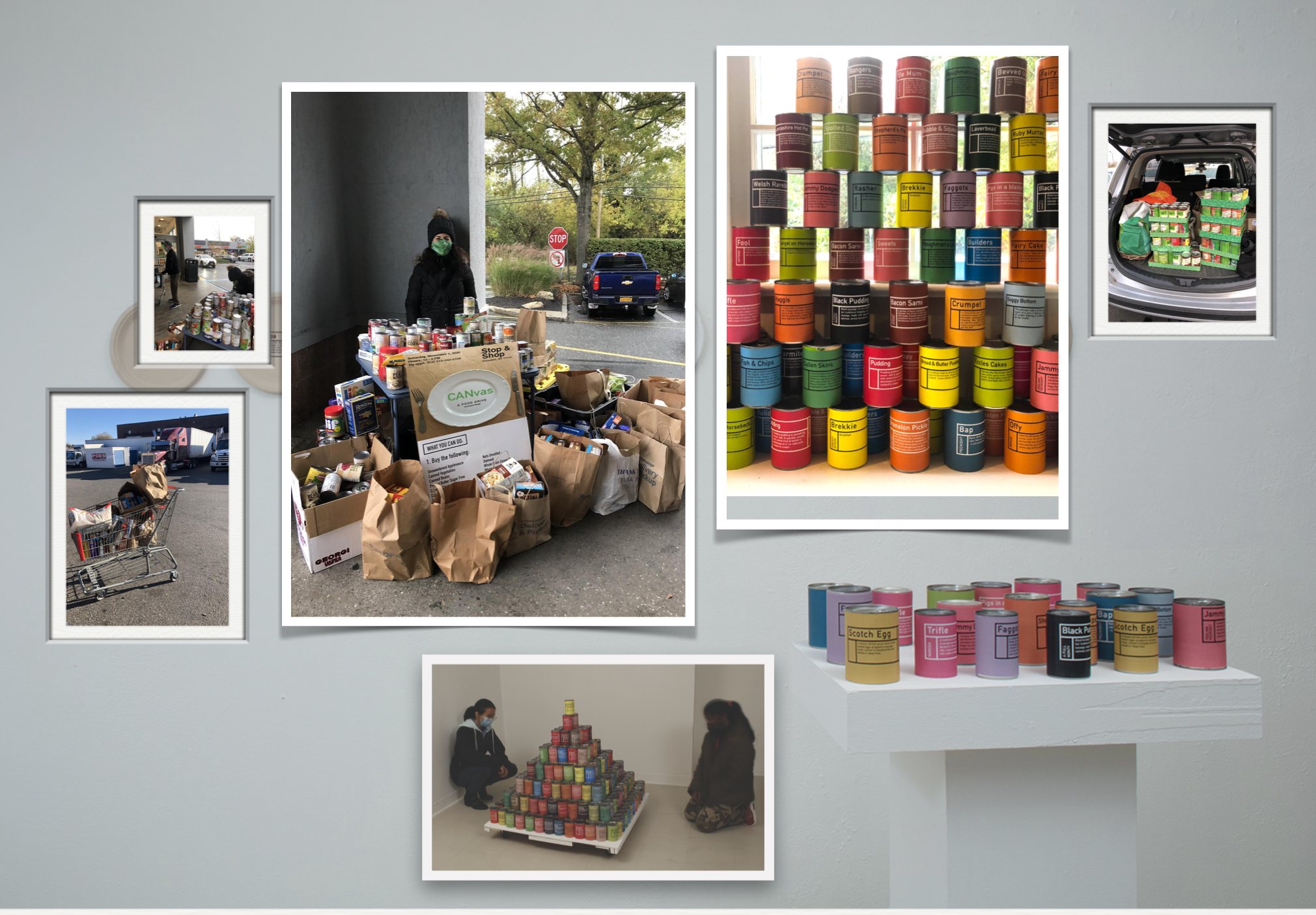 CANvas Food Drive Pyramid of food cans with British food labels - 6 ft x 6 ft
Instalation view, Lawerence Alloway Gallery

1.5 Million New Yorkers Can't Afford Food and Food Pantries Are Their Lifeline. Tens of thousands have shown up at food banks since the pandemic began People who were already going to the pantries have grown more reliant on them. – The New York Times

Instead of spending $$$ on art supplies CANs of food were purchased and became the art installation. Nonperishable foods were accepted at the gallery and at the end of the show all the foods collected were donated to Long Island Cares and The Stony Brook Food Pantry.

The goal was to bring awareness and food to where it's needed. A set of 44 British food slang labels, such as; Bubble & Squeak, fairy cake, scotch egg were created to wrap around the cans. The cans are then stacked in a pyramid and displayed in the gallery.

Viewers are invited to make a food donation of nonperishable foods canned food (the list of foods accepted will be displayed). They then select a British food label (All 44 labels displayed on a workstation), and wrap the label around their donated cans. In the final step they place their newly wrapped cans with it's British label on the stacked displays along with the other cans. A Covid friendly setup. As an artists gesture I created some signed prints on watercolor paper of the labels and food givers are welcome to take one.